2019 Envy Completes Have Landed!
The 2019 Envy Scooters Completes Range has landed in My Scooter Lab and all we can say is WOW!
With the COLT now at series 4, the KOS now at series 6 and the Prodigy at series 7, these completes look like they are still set to uphold their reputation as some of the highest quality complete scooters on the market.
So what's new?
With an impressive list of both subtle and substantial changes to the complete range of Envy Scooters, it's definitely worth taking a closer look at the 2019 range. So let's go into a bit of detail starting with the COLT models.
COLT Series 4
One of the best entry level completes on the market is back. While there wasn't a huge amount of improvement room for what these scooters needed to be, Envy has managed to add a bit of wow-factor with new metallic colourways and even new deck graphics (a feature that was only previously seen on the top price KOS models)!
Getting into technical specs, the COLT series 4 feature chromoly forks that allow up to 125mm wheels, a 6061 aluminium deck at 495mm (19.5") x 120mm (4.7") and 4130 chromoly bars sitting at a nice height of 580mm (22.8").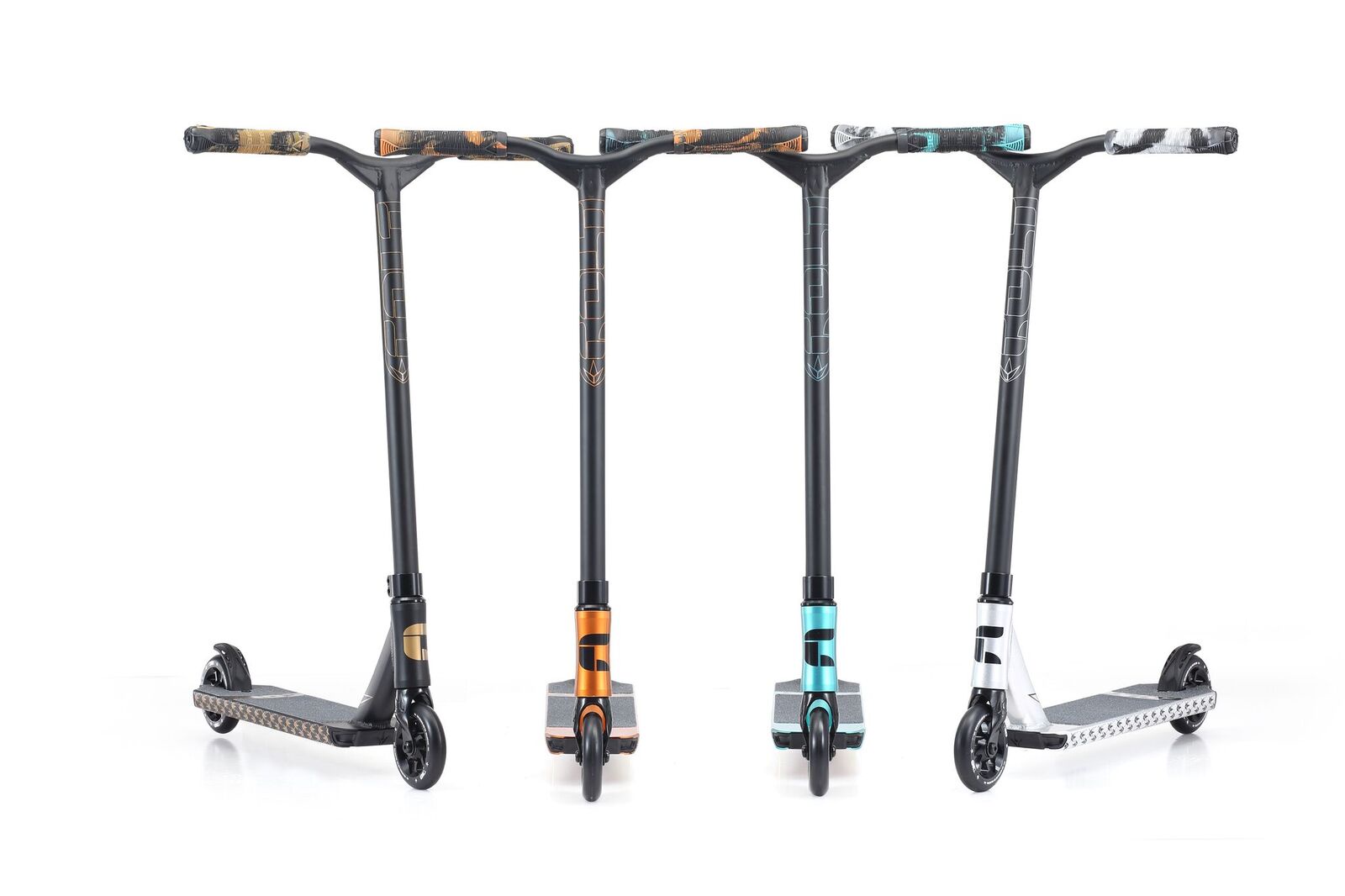 Prodigy Series 7
The Prodigy's are up to their 7th series now! Boasting a solid list of features, the standout this year has got to be the new forged headtube design that both sheds weight and boosts strength! Pair this with 5 incredible colourways (our favourites being the re-visited splatter and the new scratch), you have a very fine scooter ready to hang onto its status as the world's best selling complete!
The series 7 Prodigy's now feature version 2 of the Prodigy Fork, 120mm hollow-core wheels, 6mm clamp bolts and are also compatible with up to 30mm wide wheels!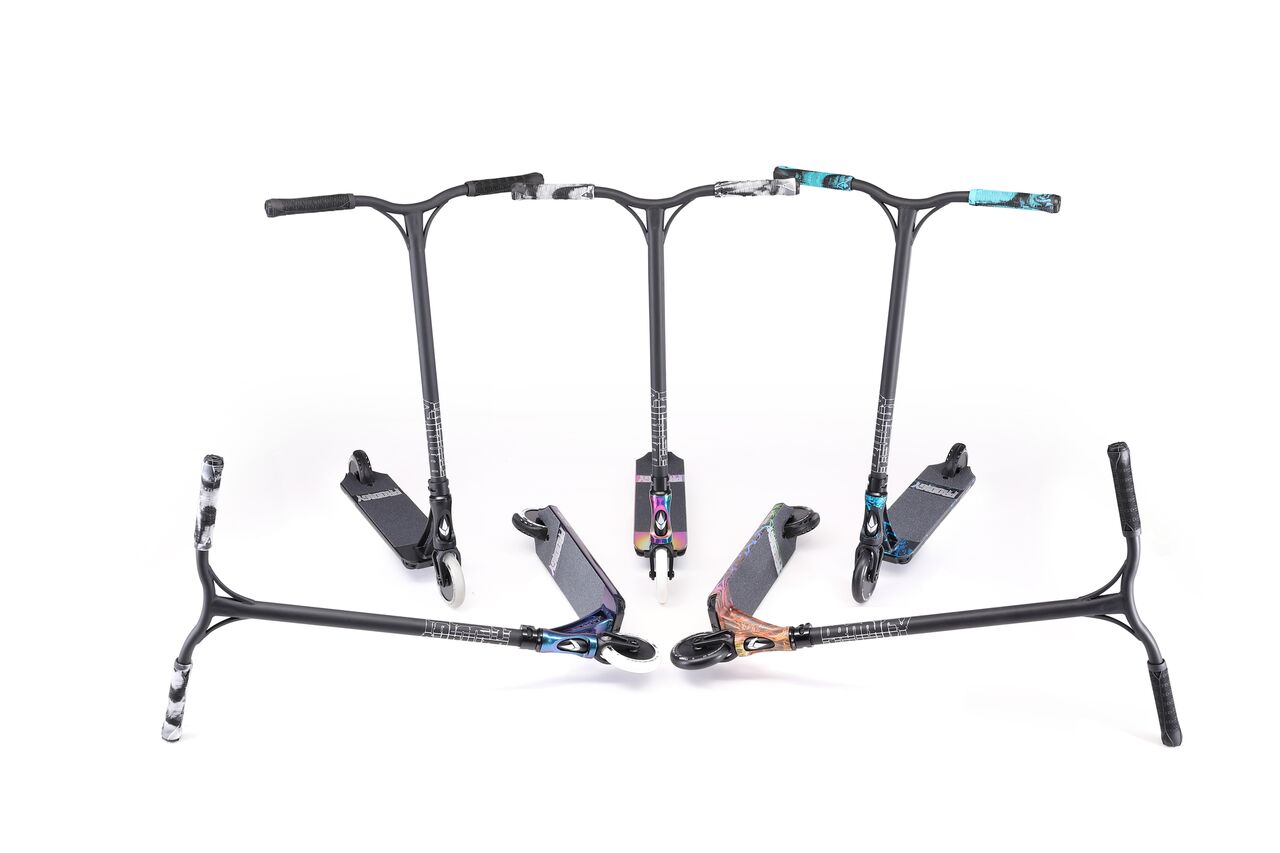 KOS Series 6
Stepping up to Envy's top of the line complete, the KOS have dropped series 6 in all 3 of its models: The Soul, The Heist and The Charge. While they all differ in colour/graphics and bar styles, there are a few universal changes that have really upped the quality of these completes!
The KOS series 6 now feature a larger KOS deck sitting at 510mm (20.5") x 125mm (4.9"), revitalised declare forks and new, model specific, 120mm hollow-core wheels. All the KOS models come standard with boxed ends as well, which removes the need for rear pegs!
So come down to our store at The Strand shopping centre in Coolangatta to check out the new range or, if you can't wait at all check them out on our online store!